Achieving the United Nations
Sustainable Development Goals
Explore ASU's impact in achieving the SDGs
For the third year in a row, Arizona State University ranked top in the U.S. for global impact in achieving the United Nations Sustainable Development Goals. This year ASU was ranked second in the world out of 1,406 institutions from more than 100 different countries. In the 2021 rankings, published April 27, 2022 by Times Higher Education magazine, ASU scored 95.8 out of 100 points, ahead of the Massachusetts Institute of Technology, New York University, Michigan State University and Penn State University. 
This website recognizes some of the many initiatives that contributed to ASU's top ranking, as well as educational programs, student successes, research, outreach, partnerships and solutions that have made news for their sustainability impact.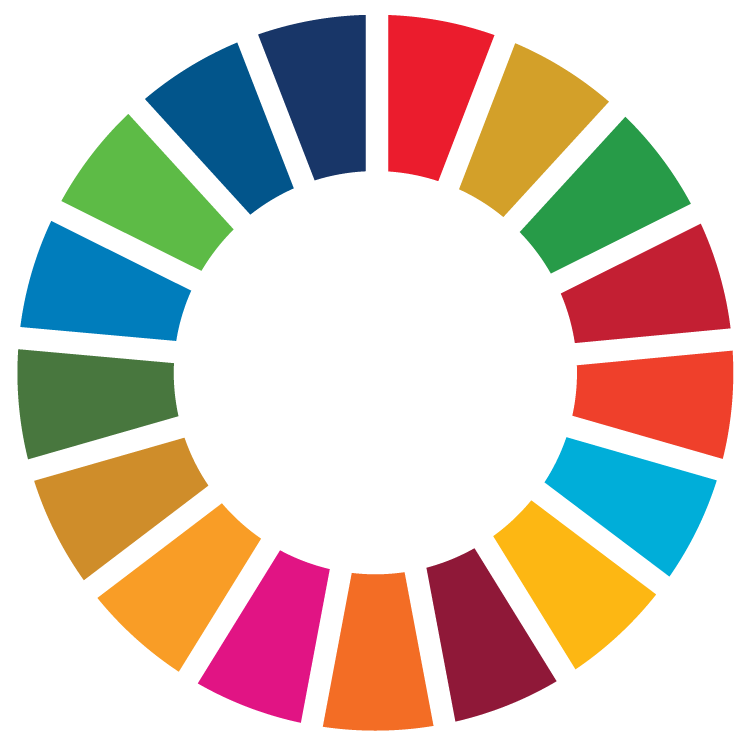 Explore ASU's sustainability efforts
Choose a goal to explore: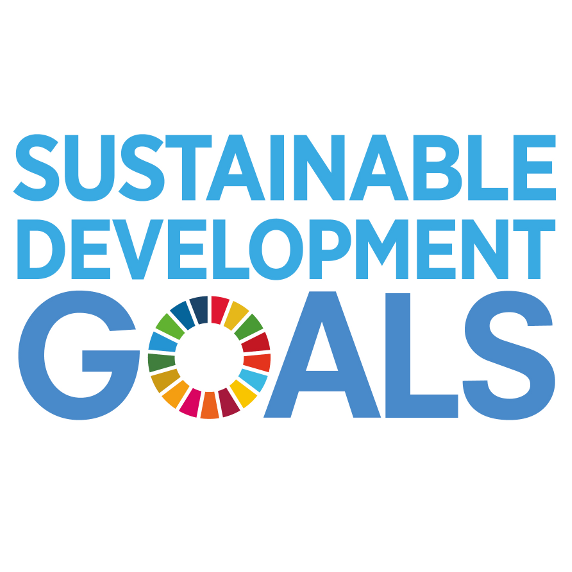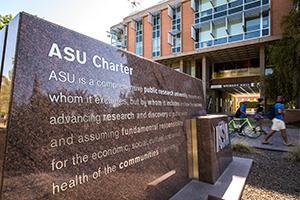 ASU Charter, Mission and Goals
ASU is a comprehensive public research university, measured not by whom it excludes, but by whom it includes and how they succeed; advancing research and discovery of public value; and assuming fundamental responsibility for the economic, social, cultural and overall health of the communities it serves.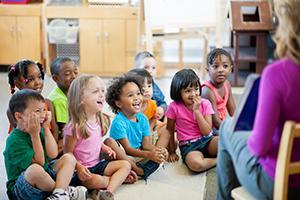 Social embeddedness
ASU's Collaboratory database captures the variety of ways faculty and staff partner with the community to address community challenges. Collaboratory can facilitate institution-wide coordination by enabling users to search the database, identify faculty and staff across the university who are tackling the same social issues, and find out with whom they are partnering and in which communities.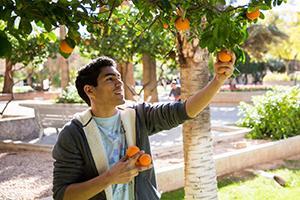 University sustainability practices
Arizona State University is committed to leading the world by example, with targets and commitments related to eight initiatives. These goals include a circular resource system, climate positive, collaborative action, community success, food reconnection, optimizing water, personal action and climate resilience.
Sustainability goals and vision